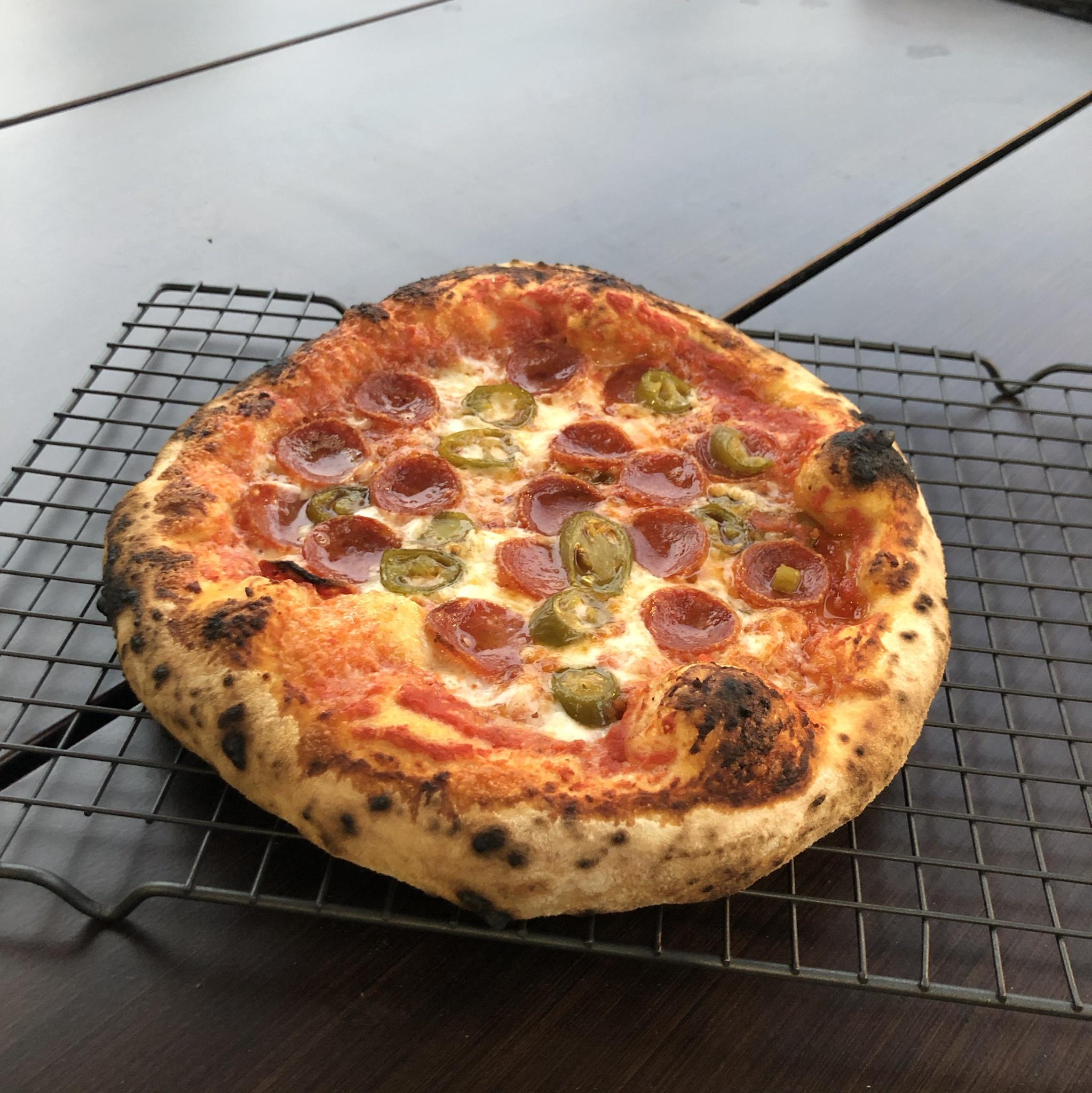 Ingredients
330

g

Neapolitan pizza dough

3-4

oz

basic pizza sauce

A homemade sauce from a can of high-quality San Marzano whole tomatoes is really simple; just puree and add salt!

6

oz

shredded whole milk mozzarella

If using pre-shredded cheese, RINSE the cornstarch off and dry before using. This will create a much better cheese melt.

1

pinch

Parmigiano-Reggiano
Additional Toppings
Pepperoni

Pickled jalapeno

sliced
Instructions
Flatten and stretch dough into 14" pies.

Prepare your pizza by ladling sauce onto stretched dough and then sprinkling Parmigiano-Reggiano. Starting from the outside and moving inward, spread a light even layer of mozzarella. Top with a layer of pepperoni and jalapenos (to taste).

Preheat your Ooni (or other outdoor pizza oven) for 30 minutes. The oven should reach near 900F in this time. Using a pizza peel, place pizza in oven and cook for 2 minutes (+/- 30 seconds depending on color) rotating as needed.

Remove pizza from oven and place on wire rack to cool for 2 minutes before slicing.
Notes
This is a Neapolitan recipe that uses 00 flour, so high heat is a must; home ovens are insufficient. Be sure to preheat an outdoor pizza oven to 900F before cooking. If you only have a home oven and pizza steel/stone, check out our NY Style recipe which works great with this.