I never heard of Everdure before catching a glimpse of their KILN pizza oven. But all it takes is one quick glance at their website to see how innovative their product designs are. And the KILN 2 is just that – an innovative Australian-designed pizza oven that packs a ton of features, including dual burners (one underneath), an auto rotating stone, and U-shaped top burners for even baking.
Not to mention, it even comes in a trio of sexy colors. But this isn't a fashion show. We're here to make pizza. So let's unbox this oven and see how it performs.
Note: The Everdure KILN lineup comes in two models; a single burner (KILN 1) and a dual burner (KILN 2). This review is for the KILN 2.
Everdure KILN 2 Discount
Get the Everdure KILN 2 pizza oven for 10% OFF from BBQGuys. You'll also get free shipping.
Unboxing & Design
The packaging matches what most manufacturers offer these days, with the stone wrapped up inside the oven body. This was delivered via UPS and while the outside of the box looked a bit rough, there was no problem at all inside.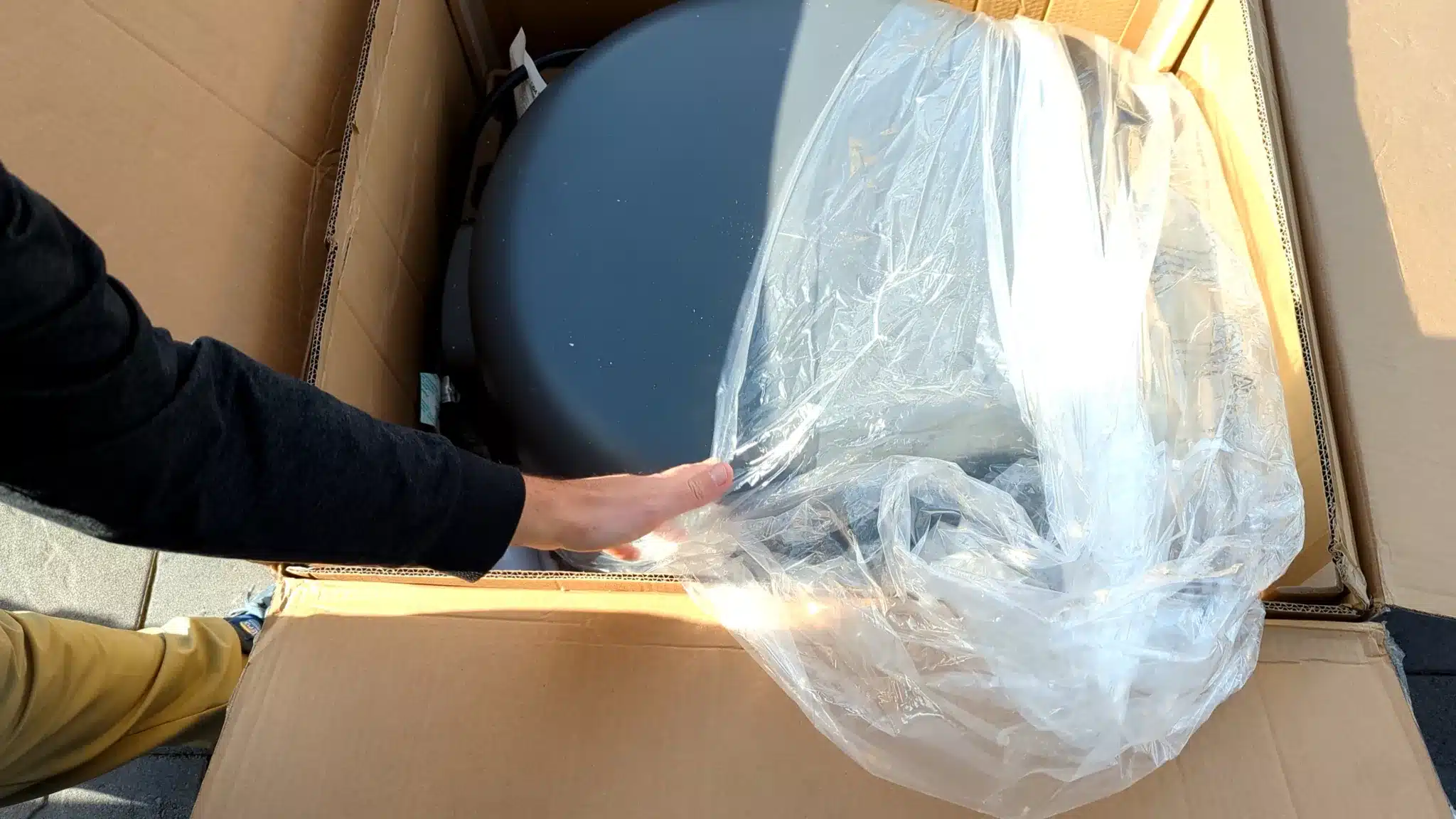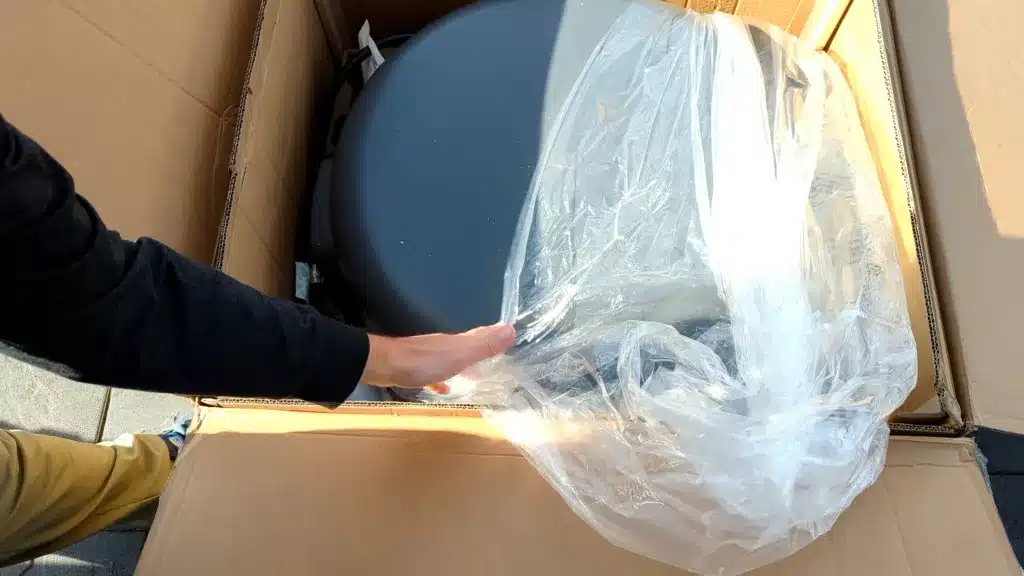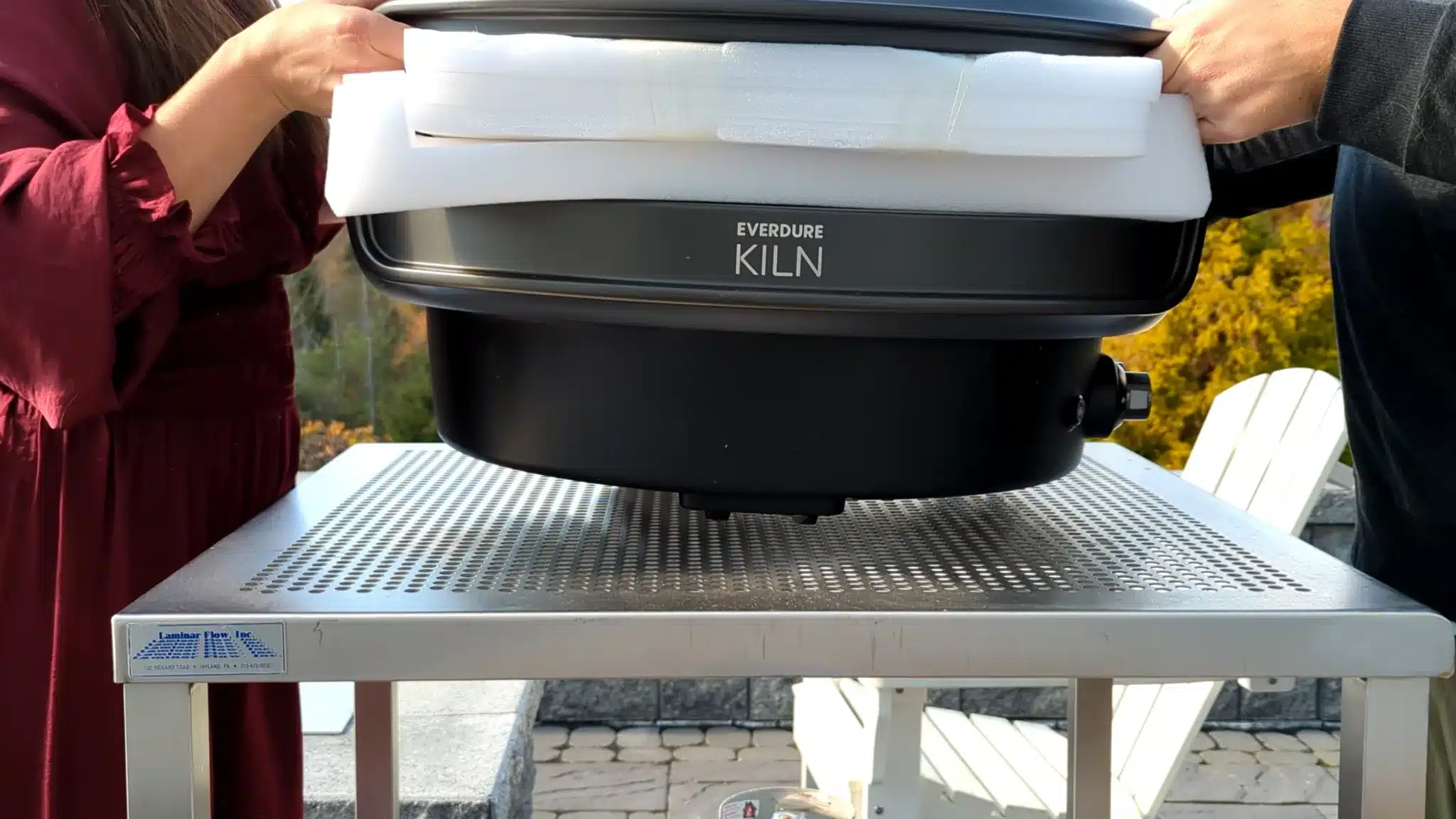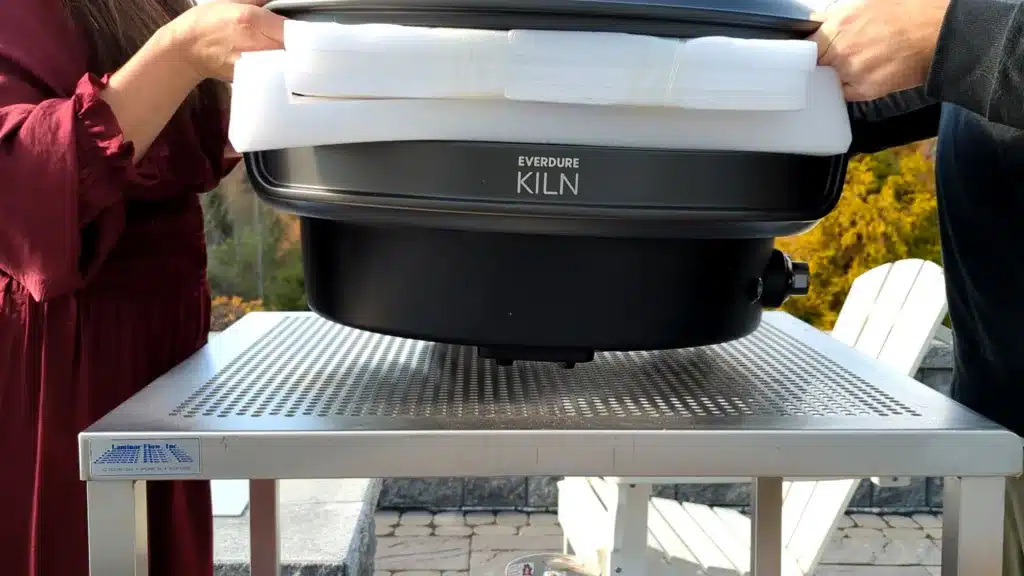 Setup
You'll definitely want two people to carefully lift it out because this thing weighs 63lbs. Not to mention, a sturdy table. A lot of people like to use a plastic fold-up table for portable-sized pizza ovens, but this one would be pushing the limits. Check out my guide on pizza oven tables for some sturdy stainless steel options.
The stone(s) come in two pieces; one 16" round for the turntable and another custom-fitted up front to act as a shelf/mantle for easier launching. 5 Double A batteries power the spark ignitor and rotation feature, and that's about it for setup.


Overall the oven itself seems a lot bigger than I thought it would be from the listing. A beautiful dome shape resembles the Gozney Dome, but stays uniquely its own. Three excellent colors to choose from – Graphite, Stone, or Terracotta – really lets you make it become a focal point of a patio or deck. 
Features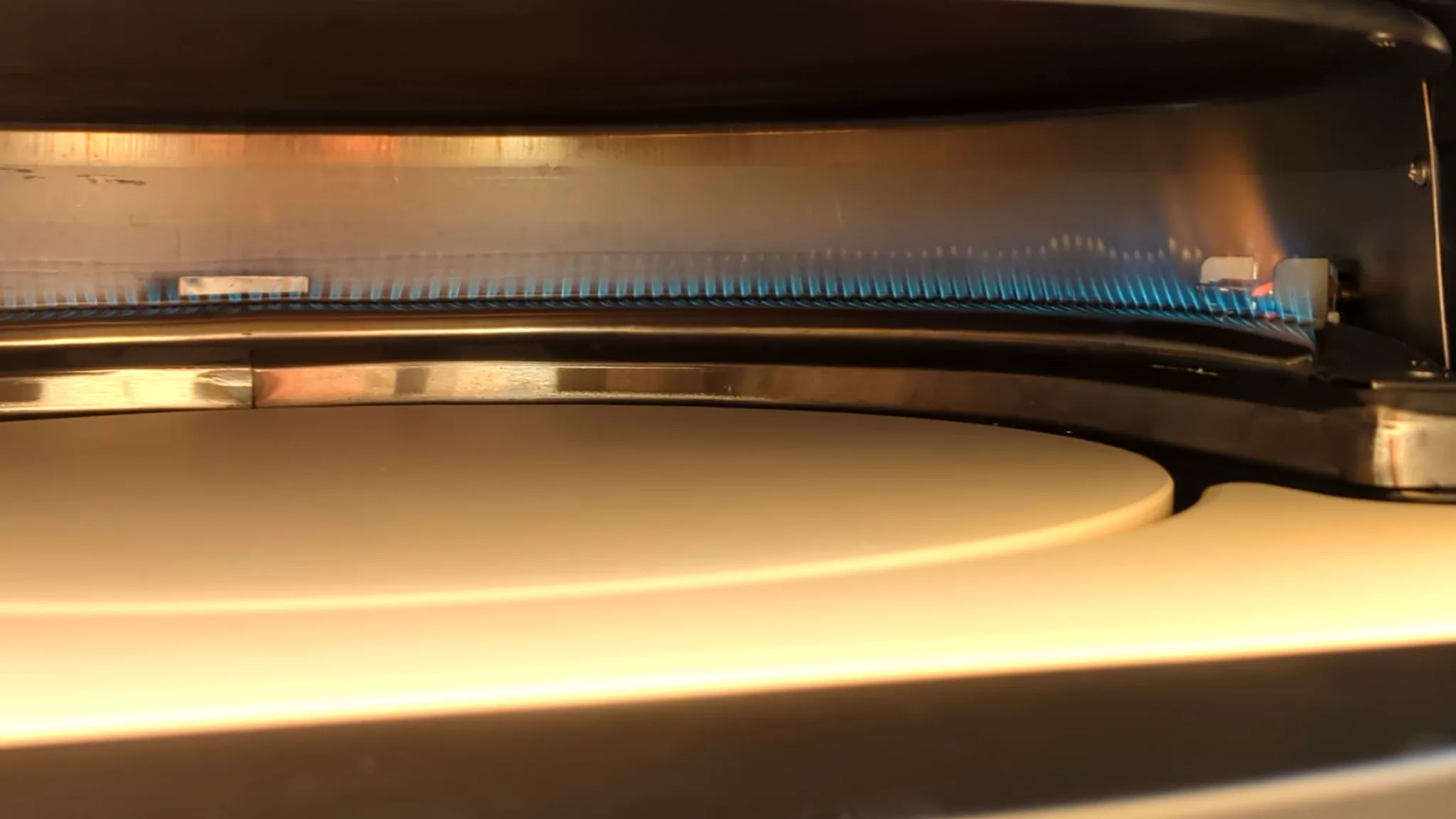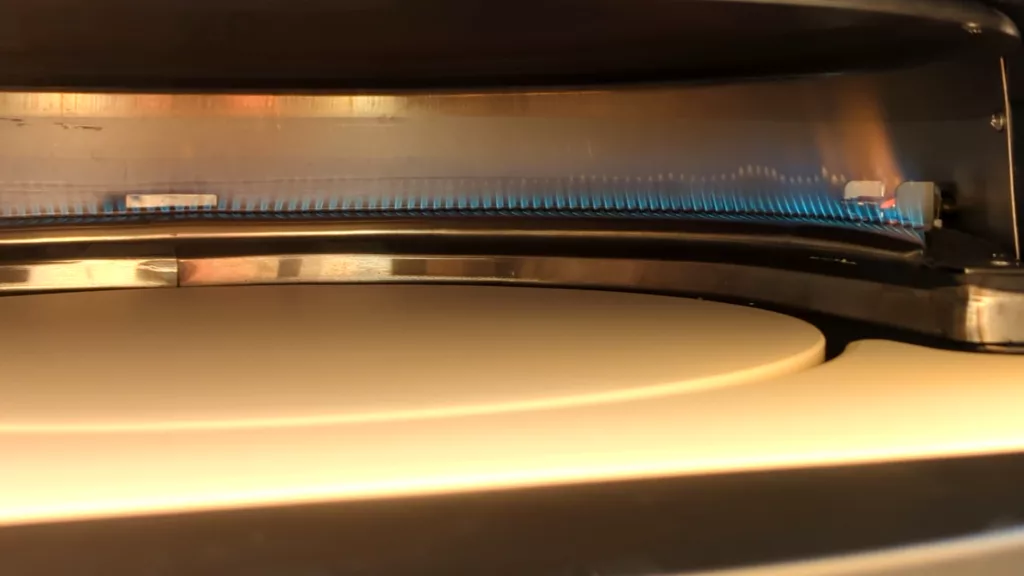 Dual Burners: The top burner provides an impressive 23600 BTUs while the bottom burner provides 1850 BTUs to help keep the stone hot. Two separate knobs control each burner. Only the top U-shaped burner has a low-to-high adjustment, whereas the bottom burner is either on or off. A little peephole is used to see the flames of the bottom burner.
Auto Rotation: A button on the right side of the oven, next to the gas dials, activates the rotation. I like how responsive it is; some auto-rotating pizza ovens continue spinning for a second or two until it slows down to a complete stop, but this one seems to completely stop right away.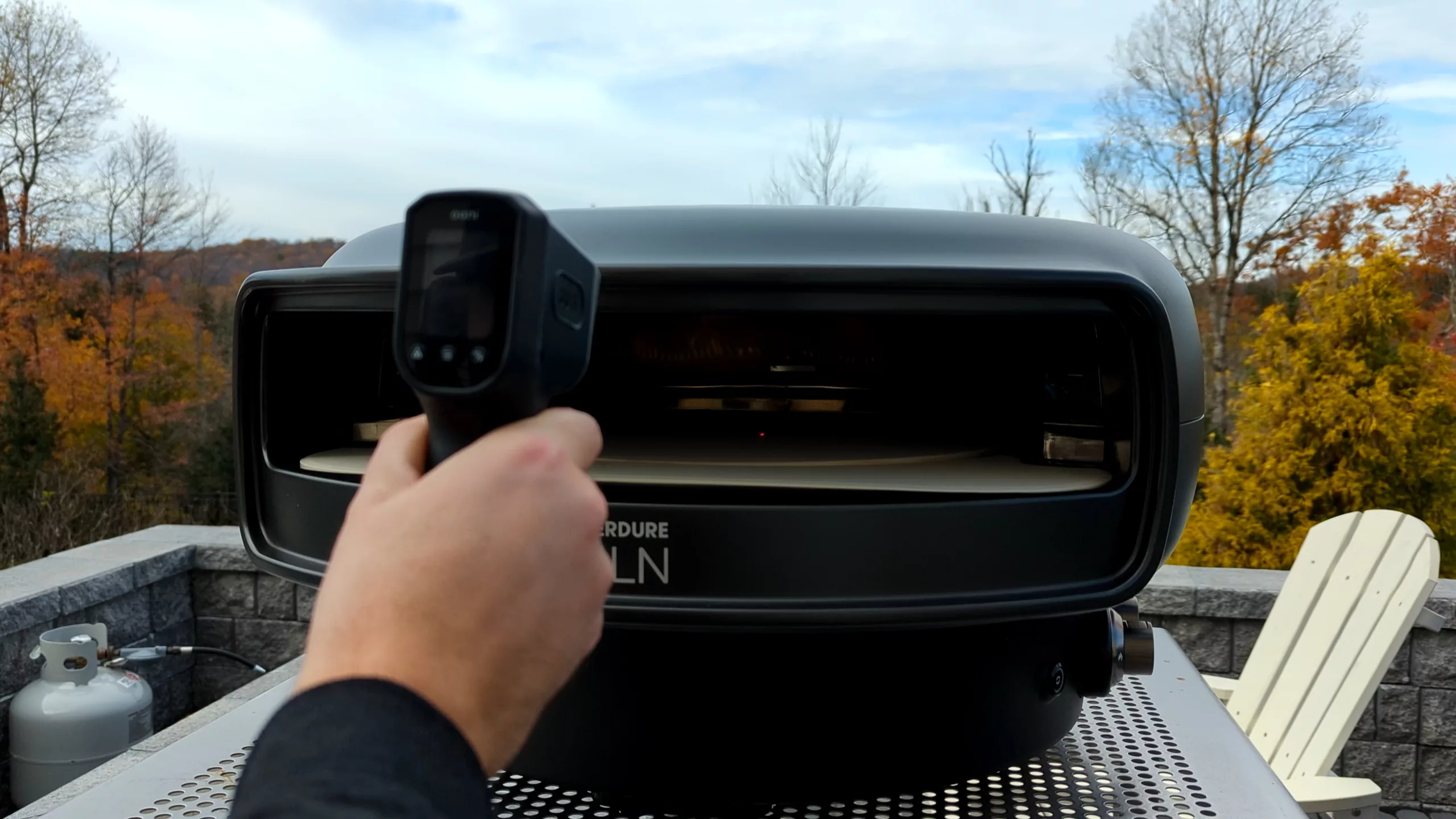 Performance
Throughout all my testing, I used both burners. I found that with this oven design, there really isn't a point to leave the bottom burner off. So all temperature measurements and pizza tests utilized both.
Stone Temperature on Different Burner Designs
The center stone temp maxed out around 815 degrees Fahrenheit in 25 minutes, which is on the lower side considering it has two burners. But the edges of the stone actually get hotter, approaching 900 degrees. In most pizza ovens, the back of the stone is significantly hotter than the front, which requires you to rotate the pizza frequently.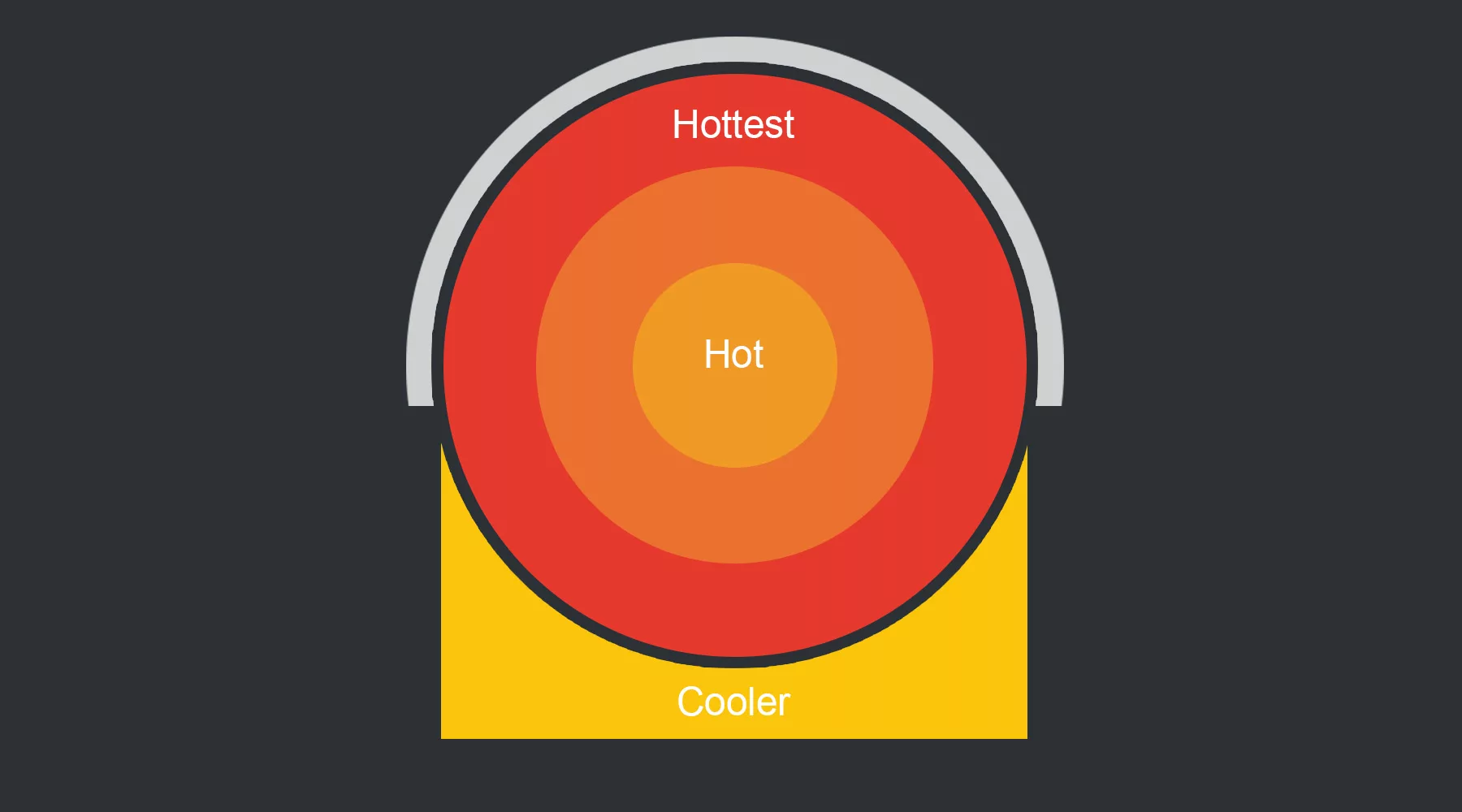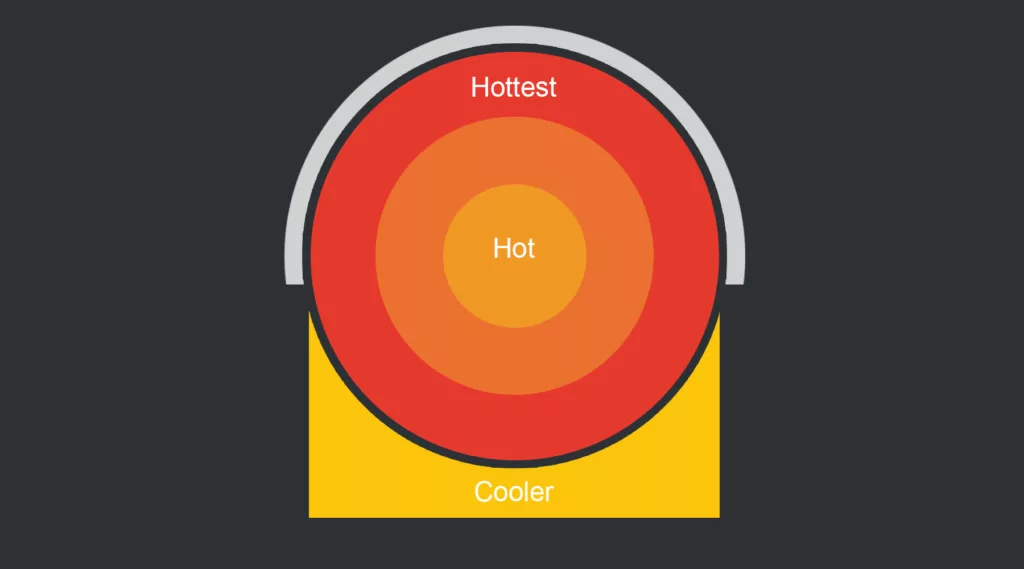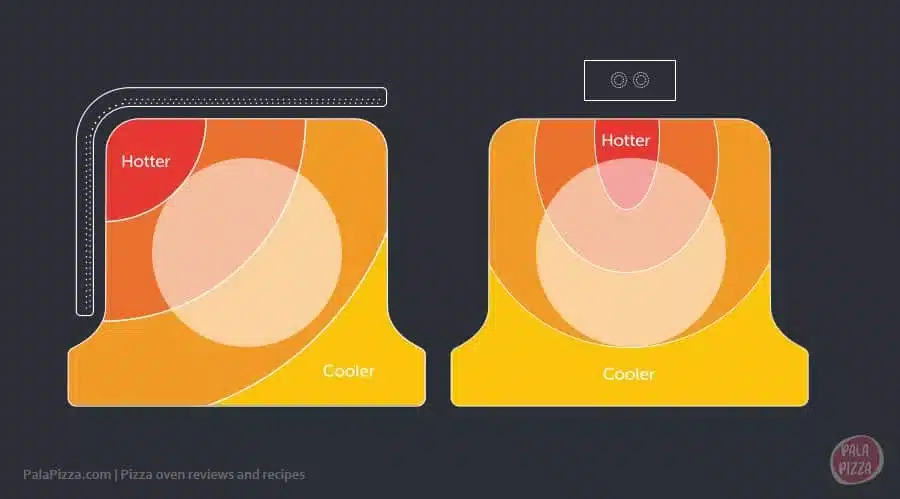 Neapolitan Test #1
I launched my first Neapolitan when the stone temp read 813 degrees. You'll want to turn the rotation off just before launching to make it easier, then turn it back on to cook. After 80 seconds of baking, I really liked the color on the top crust. But the bottom was very underdone. It was still a tasty pizza, but I started thinking about the next: reducing the top heat a bit to allow the bottom to cook more.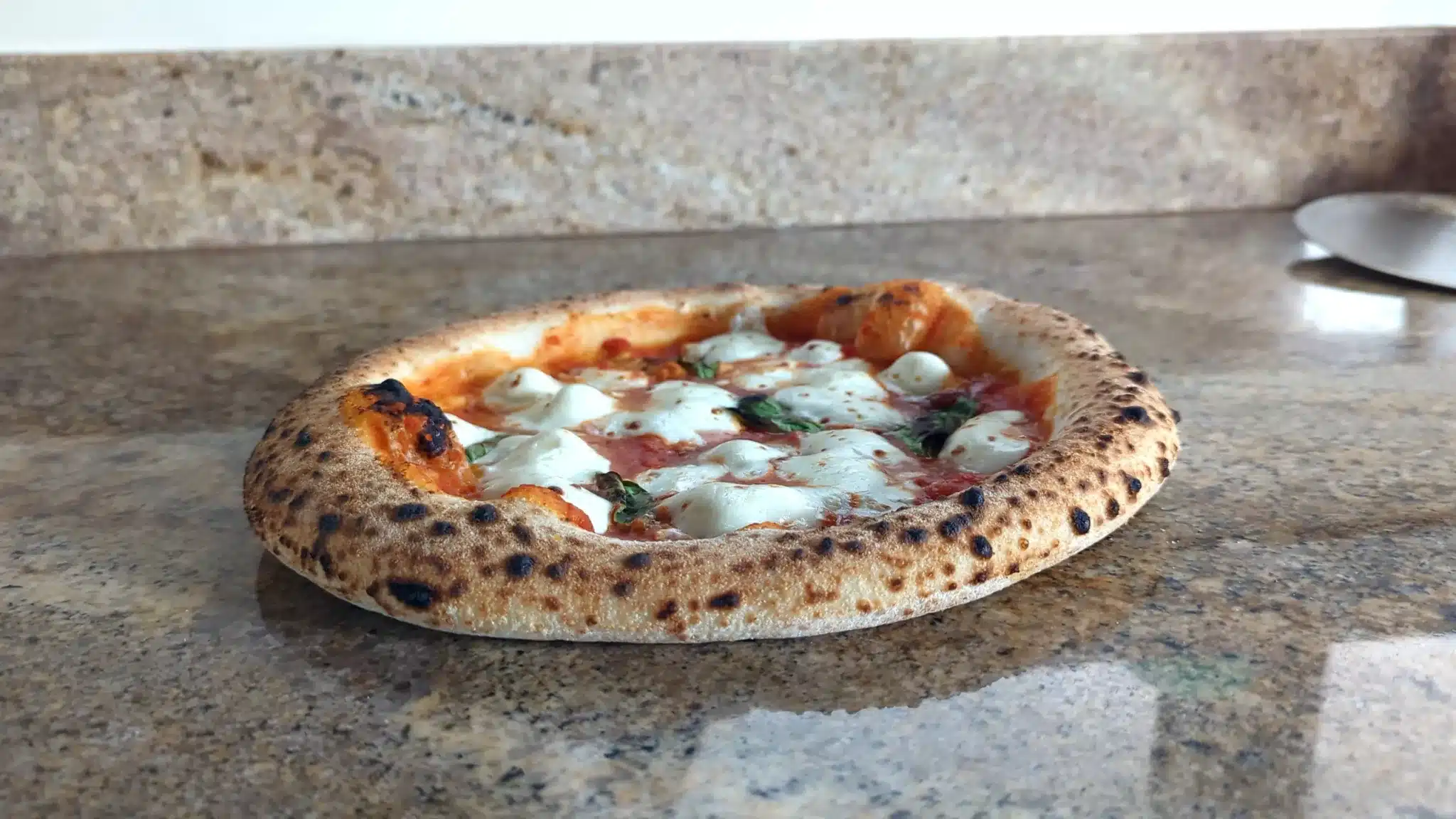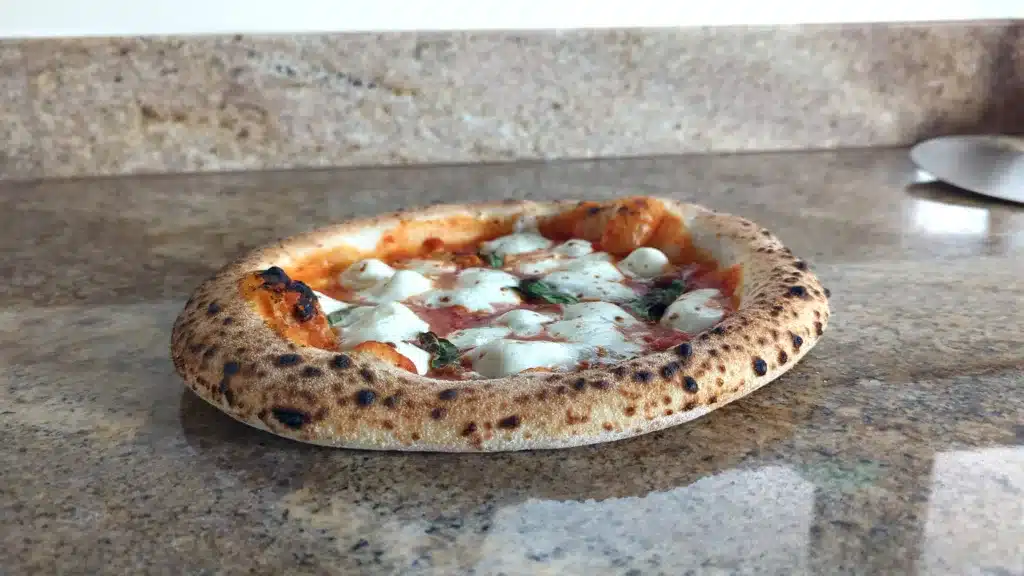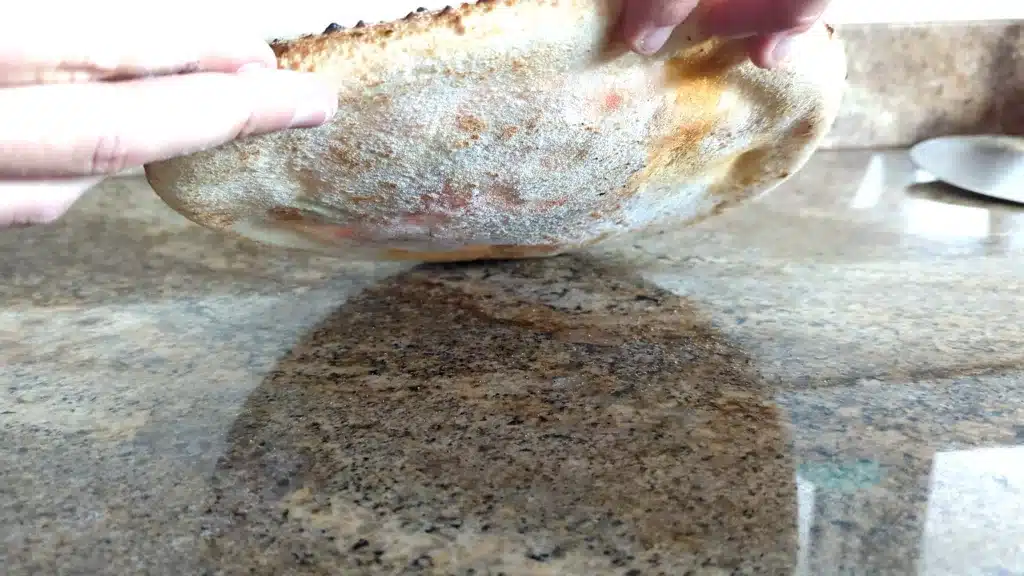 Everdure KILN 2 Discount
Get the Everdure KILN 2 pizza oven for 10% OFF from BBQGuys. You'll also get free shipping.
Neapolitan Test #2
Right after launching, I lowered the flame to medium. And the balance in heat was much better, but my off-camera offspring distracted me, and I pulled the pizza out a little too early. You can see the edge and bottom are both very even in color. Another 15 seconds would have been ideal…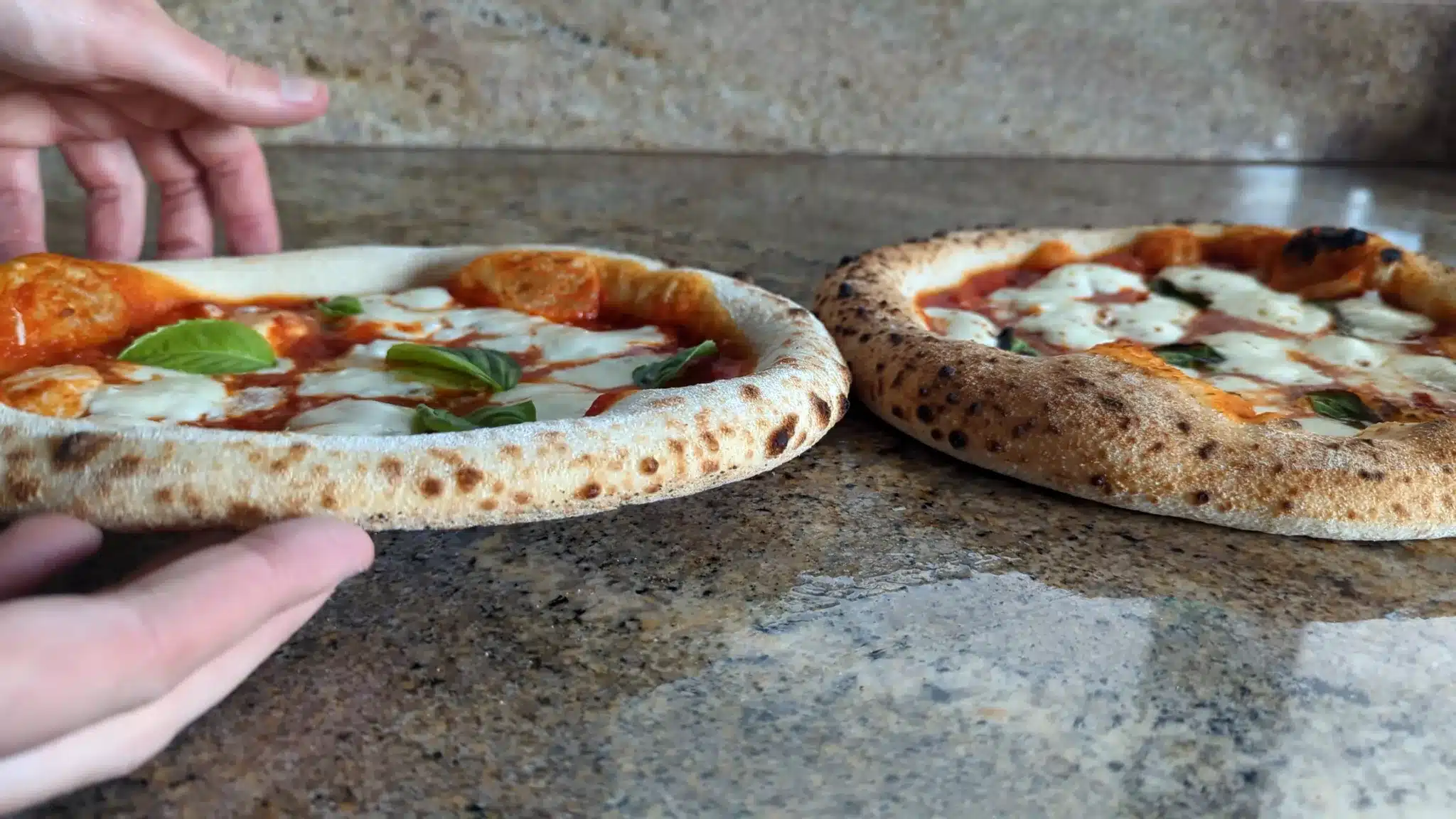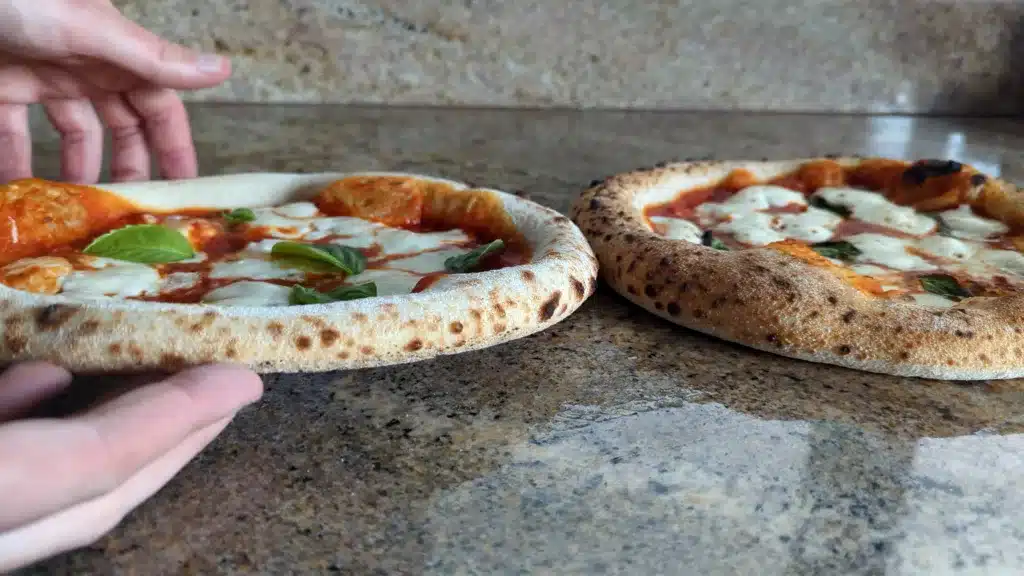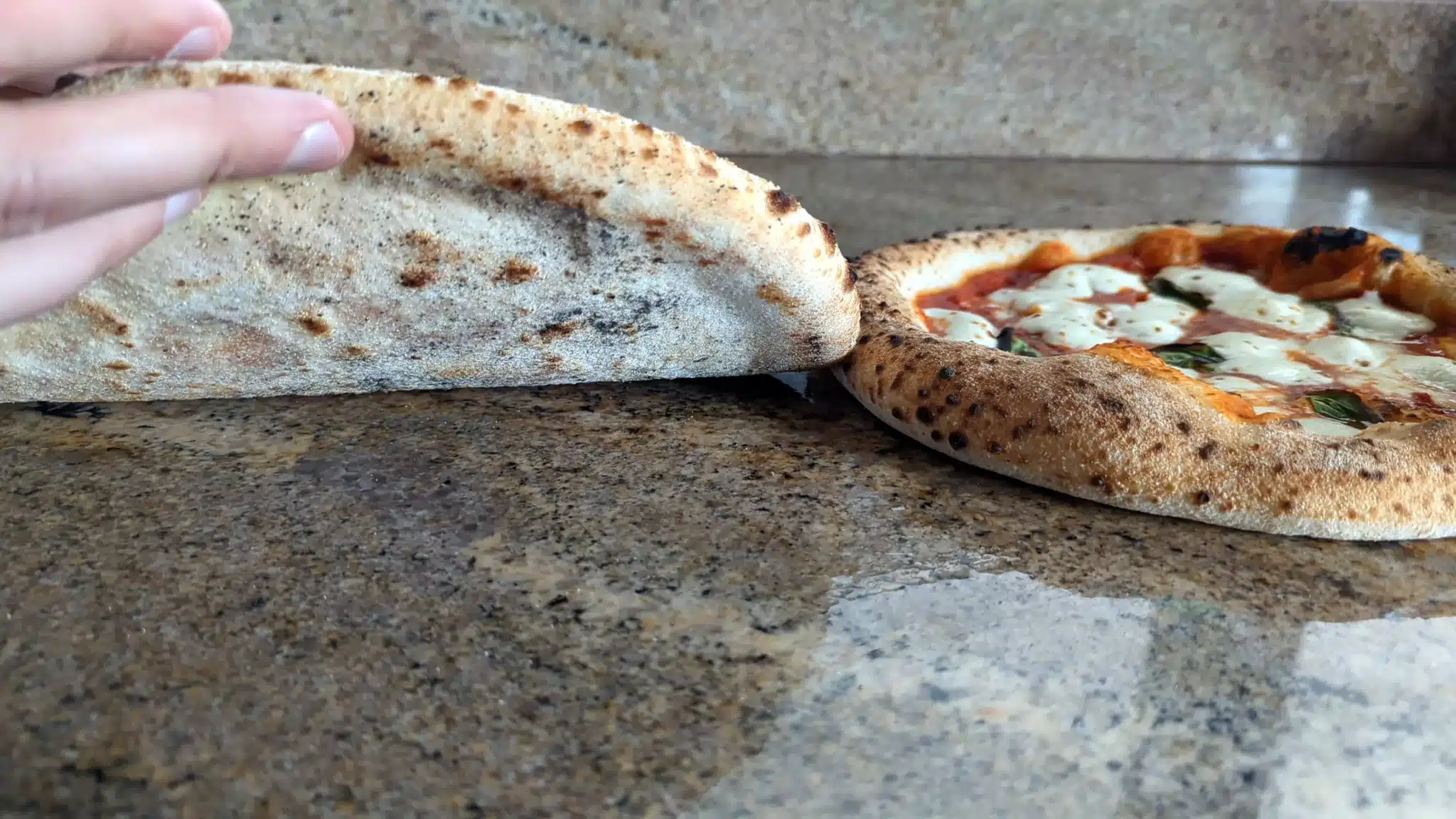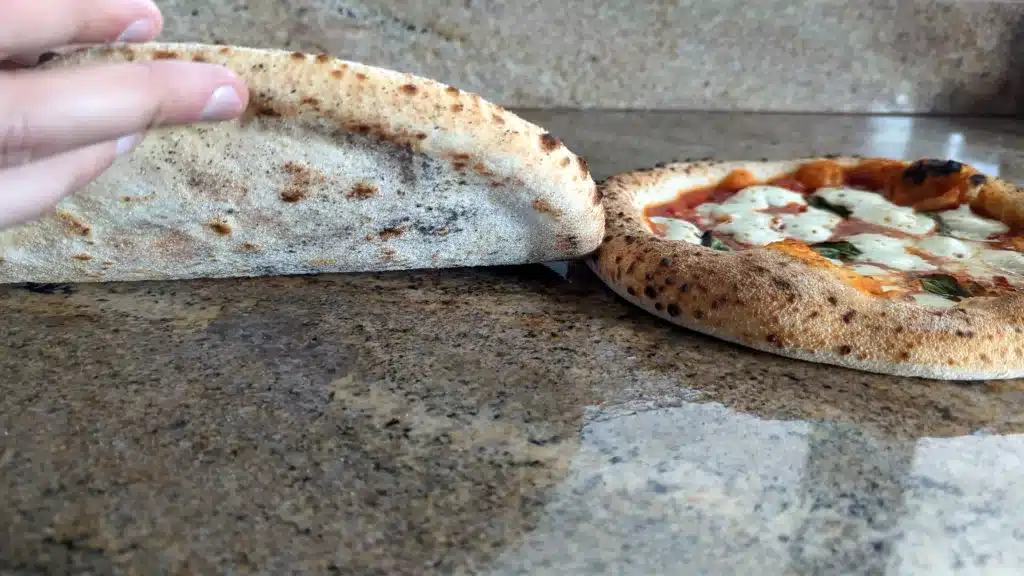 Neapolitan Test #3
…like this one. But just a heads up, doing this increases the bake time closer to 2 minutes.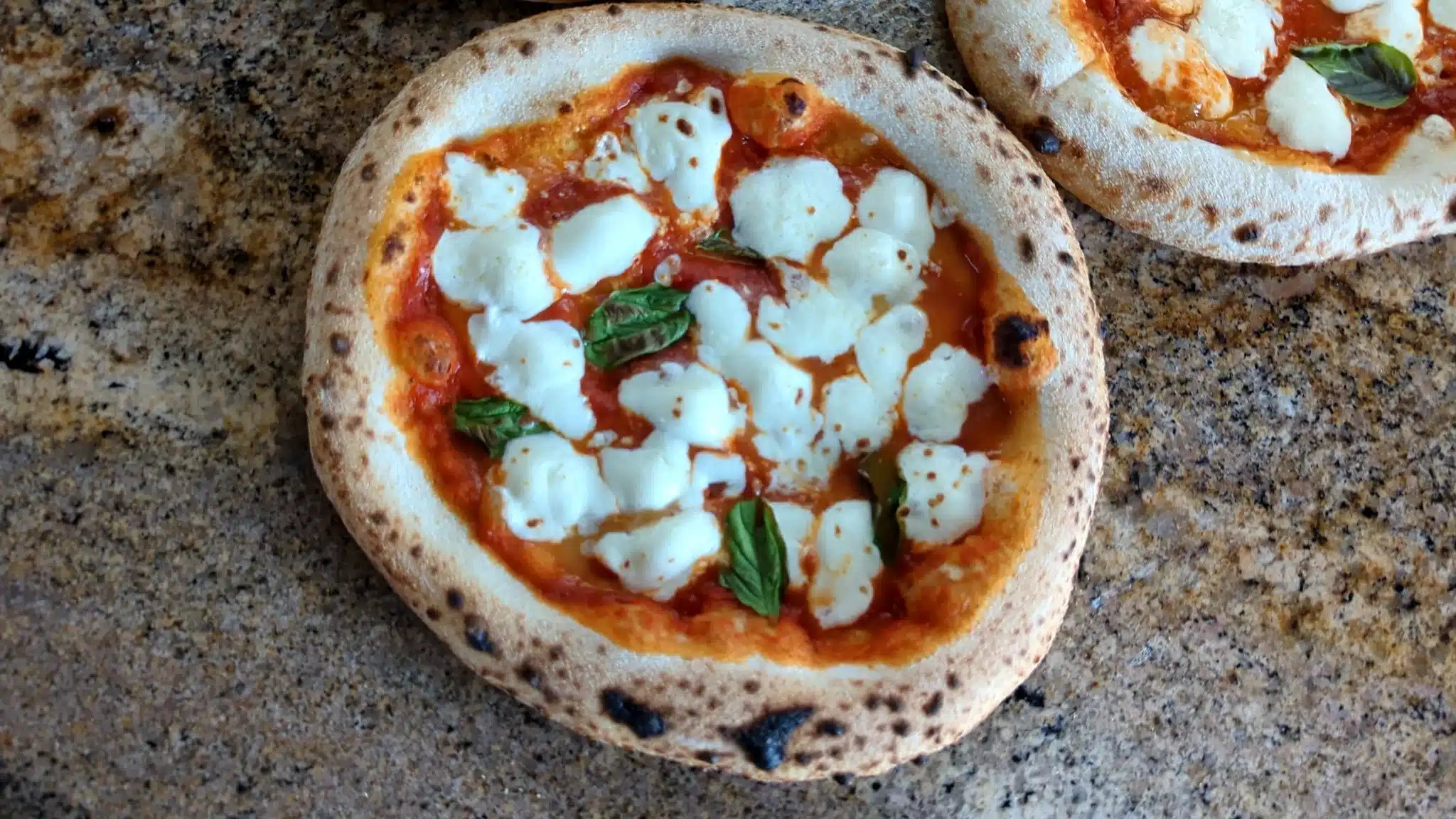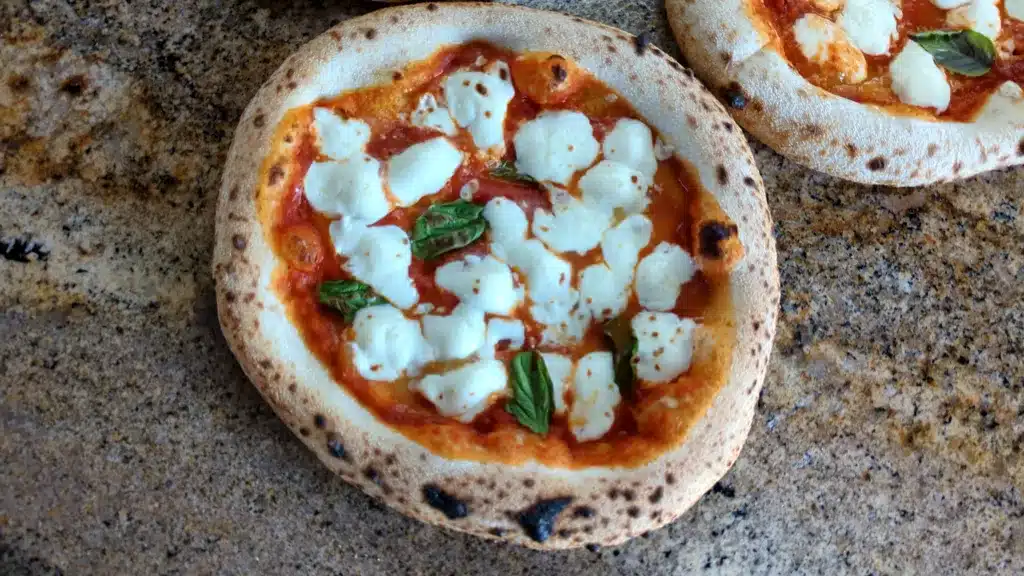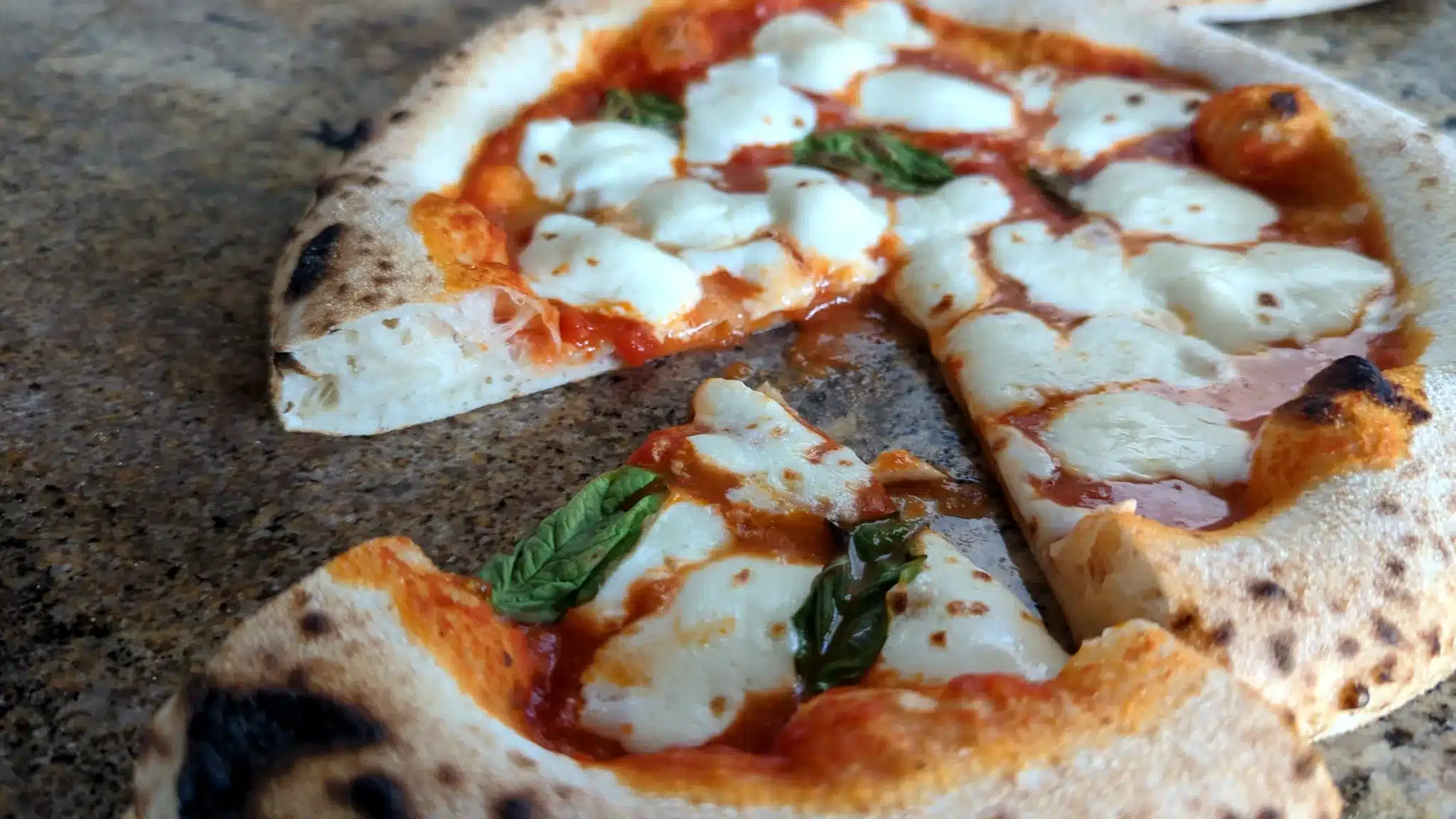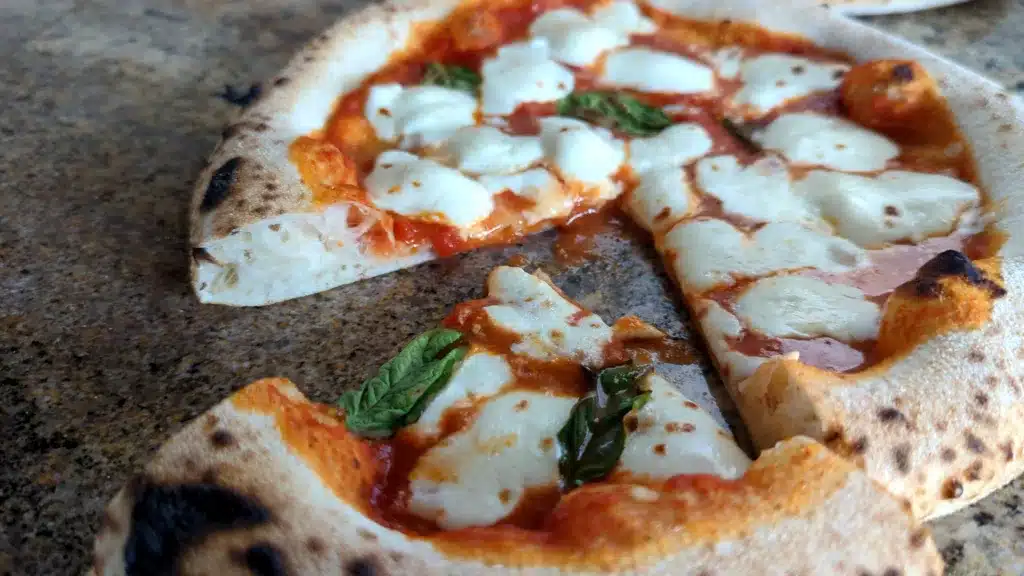 The manual says to not leave the burner on high for too long in order to prevent damage. In fact, it says after the first bake, you should lower the flame while you prep the next pizza.
I kept the flame on high for 45 minutes, just to test out the max temp – and didn't have any problems. But what I found interesting is that Neapolitans seemed to cook better by lowering the flame anyway.
New York Style Test #1
Next up – New york style. I let the oven cool off a bit and launched a 15" pizza when the temperature read 550 degrees (flame on low). And I completely goofed it.
A combination of not enough flour on the peel and not shimmying it enough while I set up the camera. But I baked on. Even if it's shaped like a kidney, the bake was really impressive. A great cheese melt and a really beautiful edge and bottom.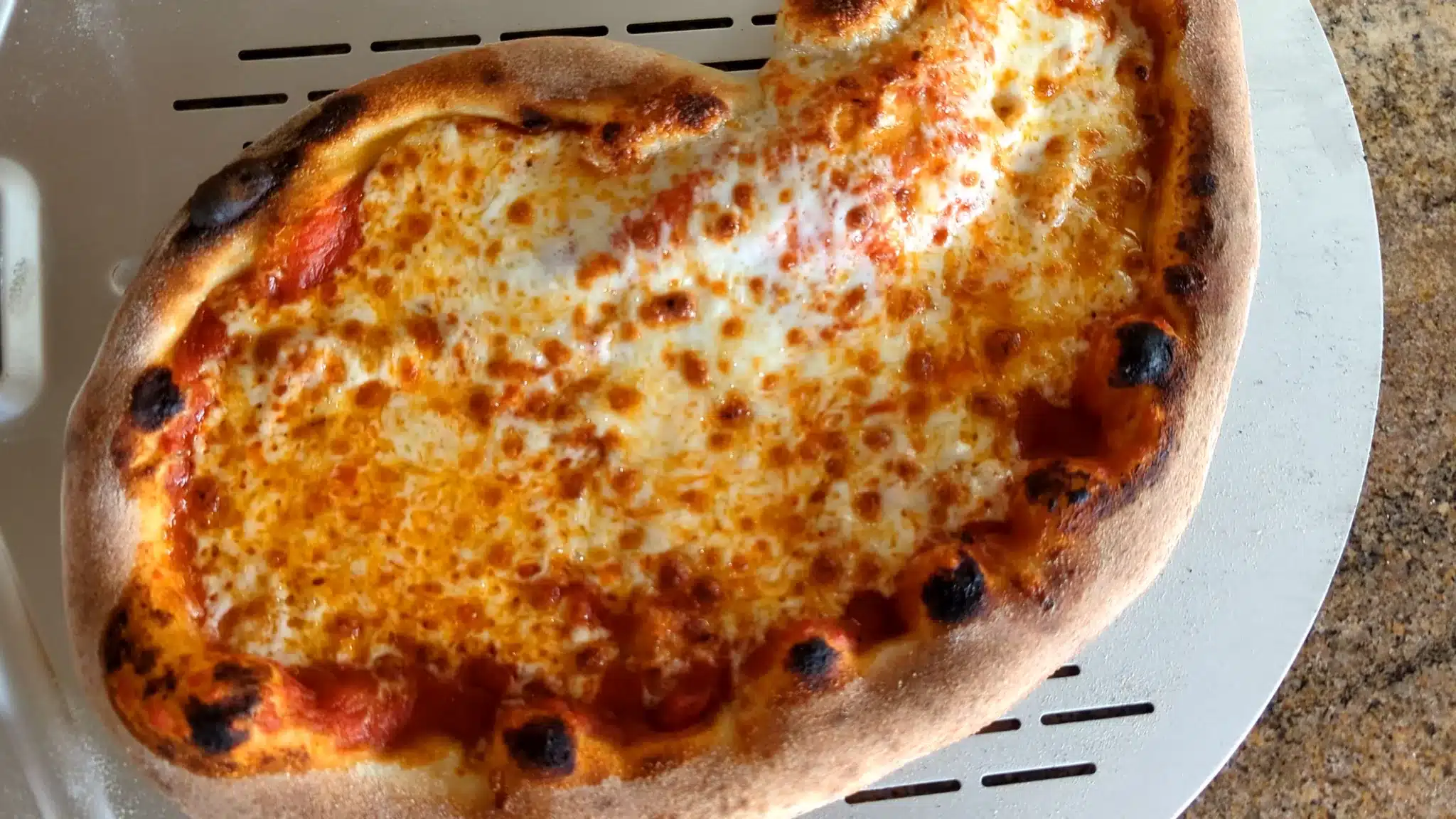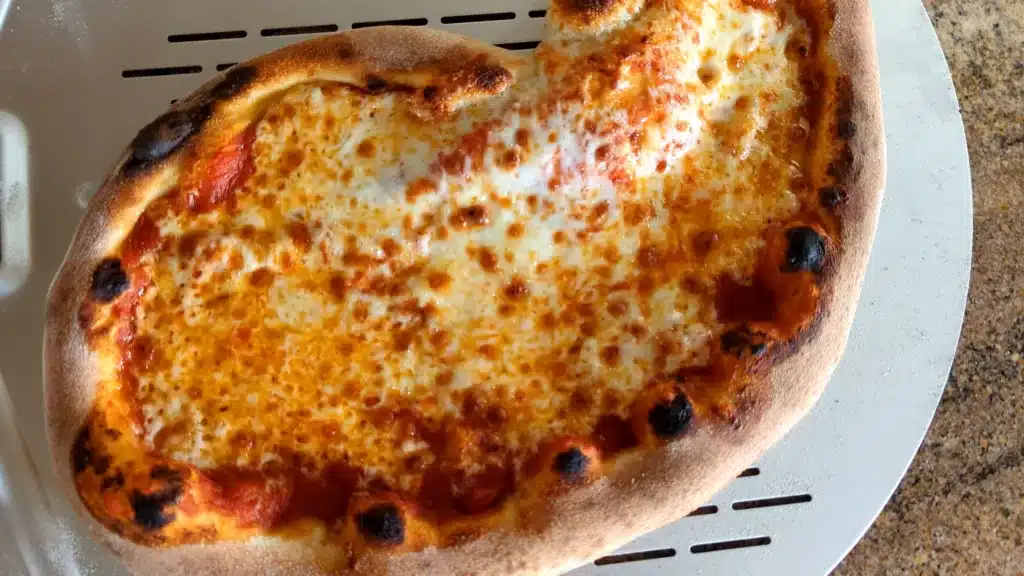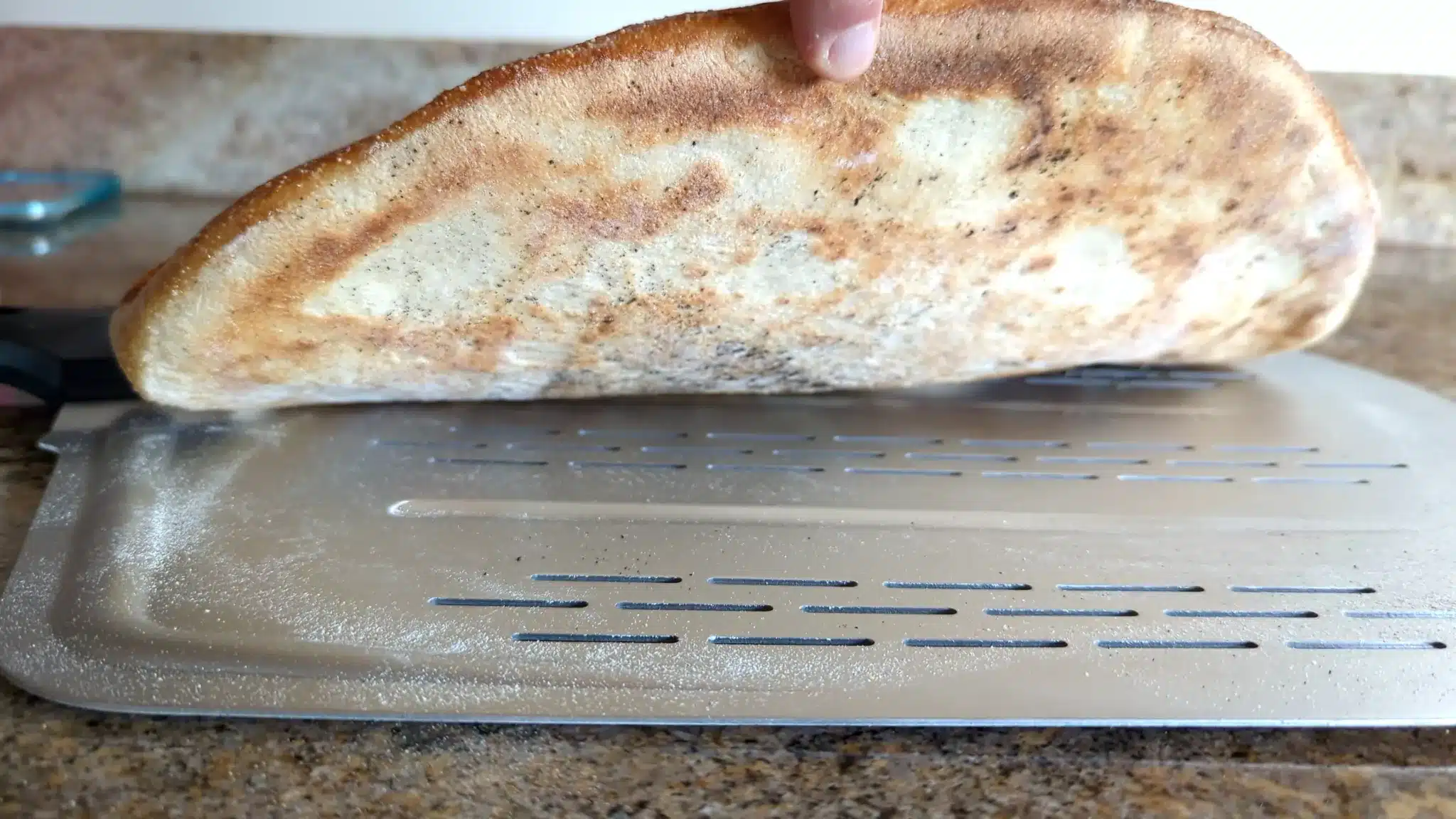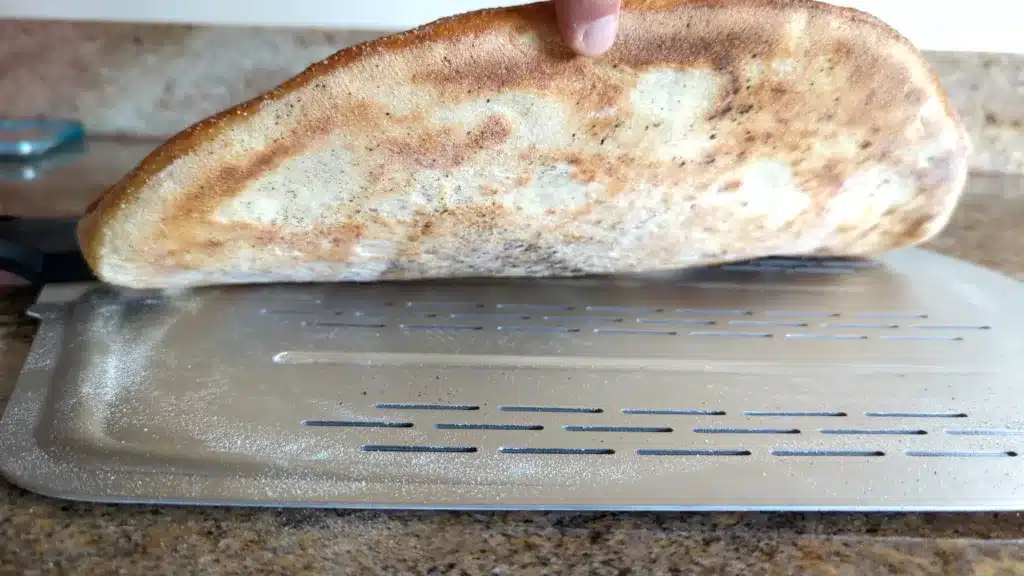 New York Style Test #2
I didn't change a thing for the next one, except for placing my phone too close to the oven and it overheating. But look how incredible this one came out.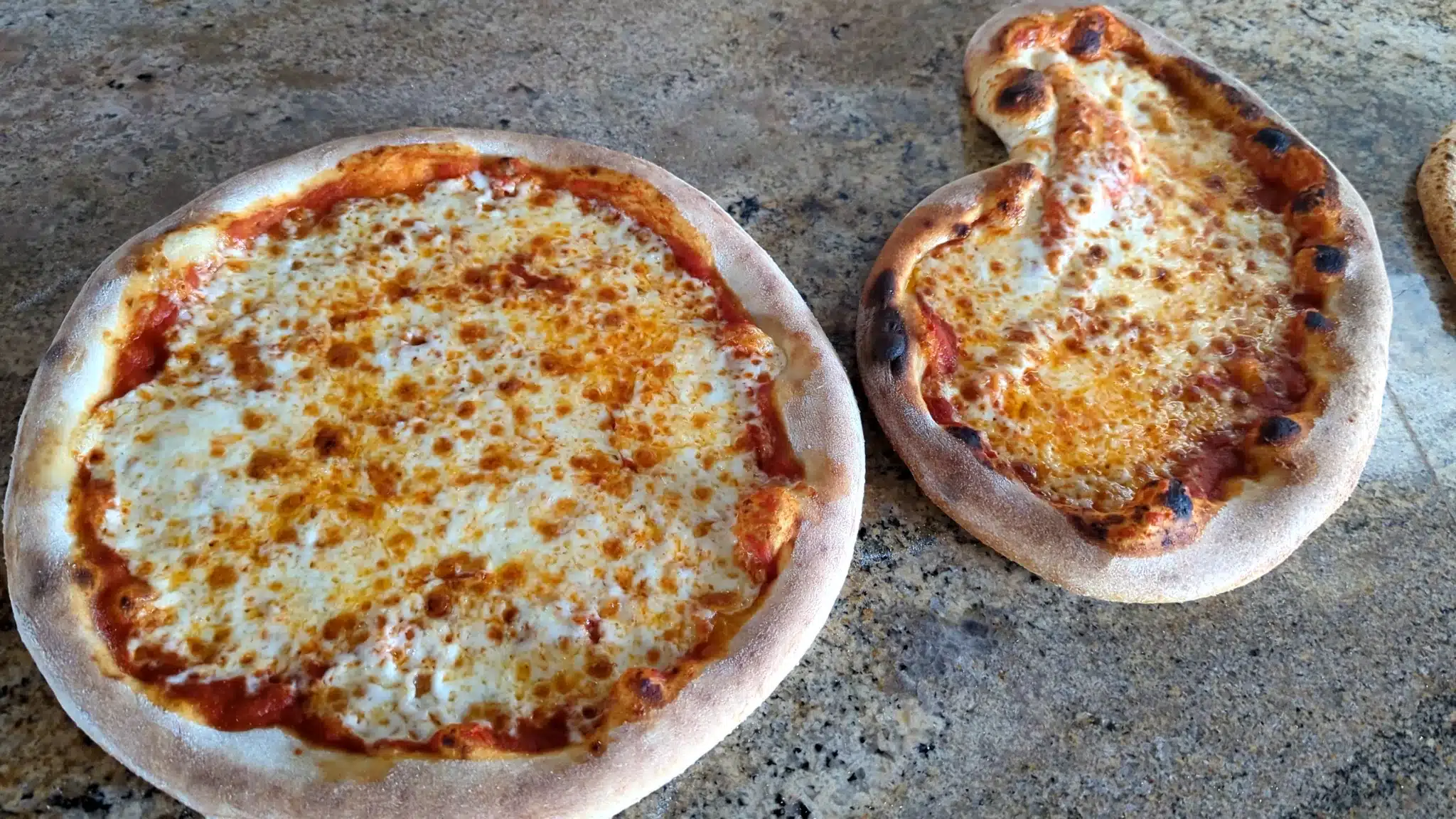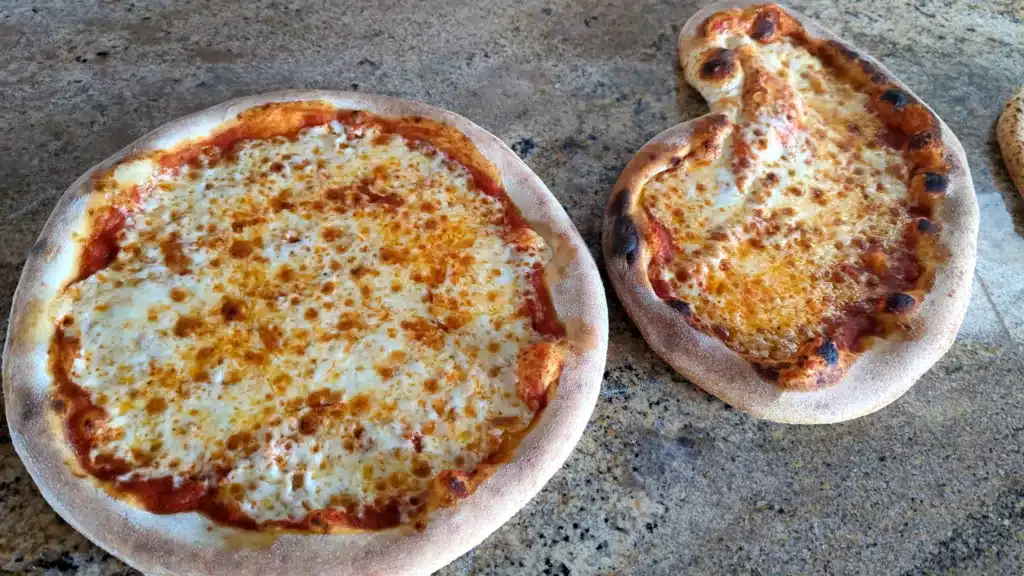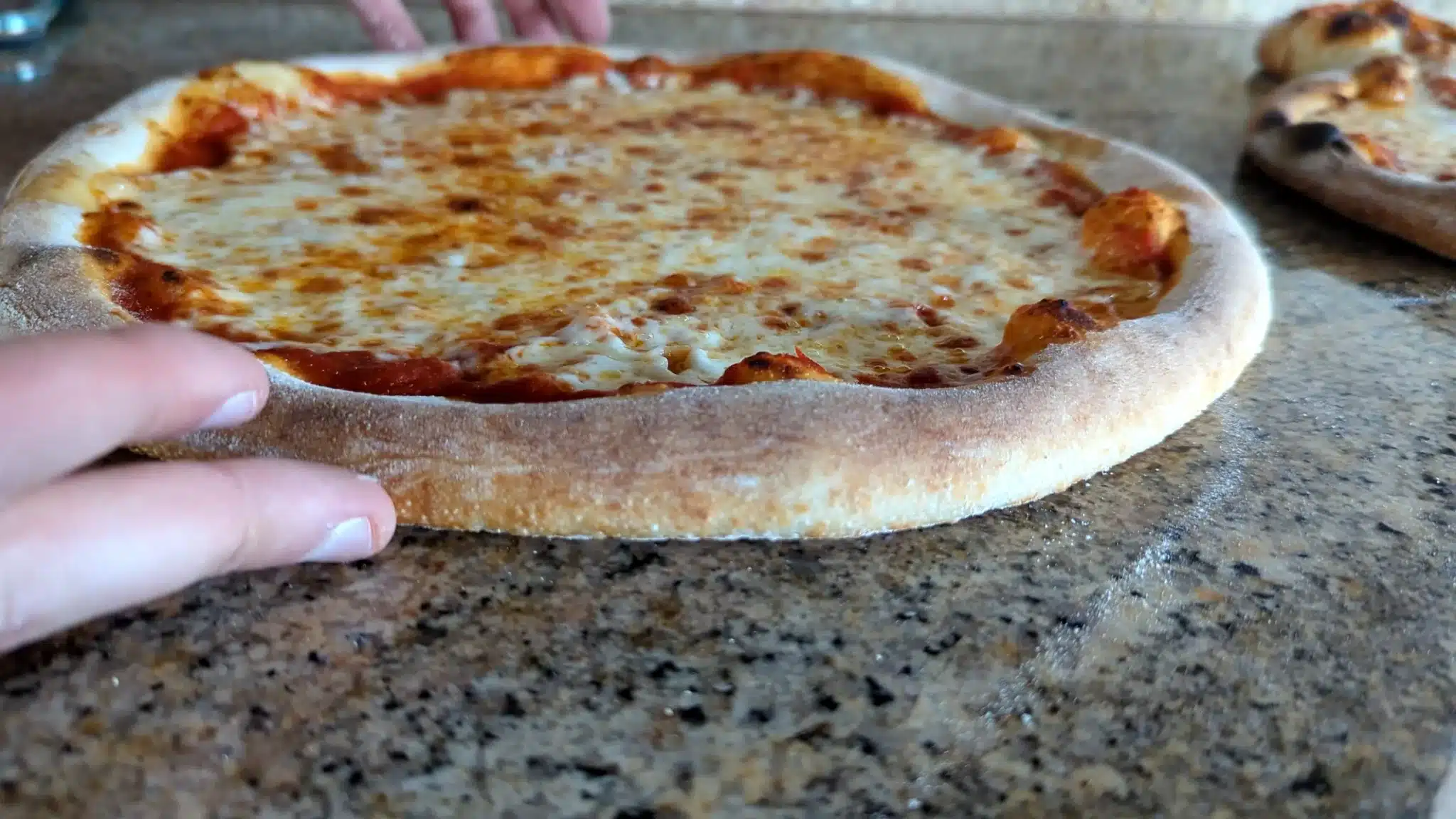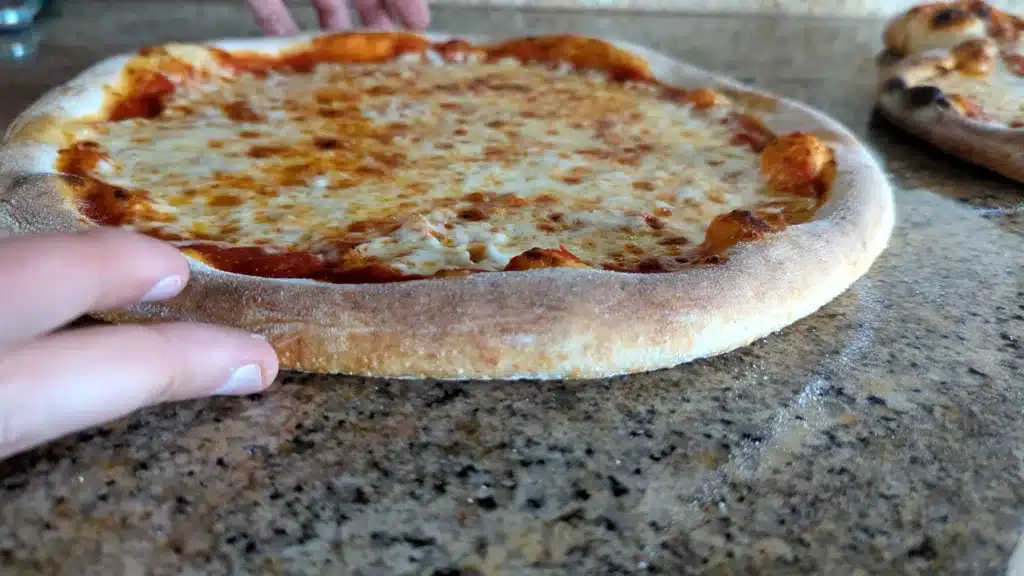 The U burners provide a nice even bake on the edge of the crust. Many of you know how I like the Halo Versa oven for cooking New York styles; this oven has a similar bake to that, except it can also make Neapolitans, whereas the Halo cannot.
As for accessories, the cover is really high quality, a much thicker material than what Ooni offers. And I've been looking for a good 16" slotted peel for awhile now.
Plus, I learned that extensive experience in designing pizza ovens isn't always necessary; the Pi Prime, designed by the firepit maker Solo Stove, outperformed its price point during my review.
Overall I like the build quality of the Everdure KILN 2. The rotation is responsive and the stone isn't very wobbly on the turntable. So… who should buy this? Anyone who really wants auto-rotation, matched with the ability to make both Neapolitan and 16" New York styles.