Pala Pizza launched at the beginning of the Covid-19 pandemic with the goal of being the #1 resource for outdoor pizza ovens. Since 2020, we have reviewed over 20 portable pizza ovens, helped thousands of interested buyers, and developed tons of recipes (and ate tons of pizza).
The difference between us and the other "review" websites out there is that we always try to get our hands on the actual product before writing about it, rather than just re-hashing the manufacturer specs. Our team of two pizzaiolos hand-test the ovens to review performance while comparing it to features, cost, and competition. We then test three different styles of pizzas in each oven – New York, Neapolitan, and Detroit. This test is increasingly important among portable ovens because those with lower max heat tend to work better for one style than another. Plus, that gives us more opportunity to get creative with our pizza recipes!
Meet the Team
Derek, Owner
Derek is a stay-at-home dad and the primary recipe developer and pizza oven tester. What started as a hobby with the launch of the first Ooni oven quickly became an obsession. When he's not making creative (and sometimes weird) pizzas, he's mountain biking to counteract the diet.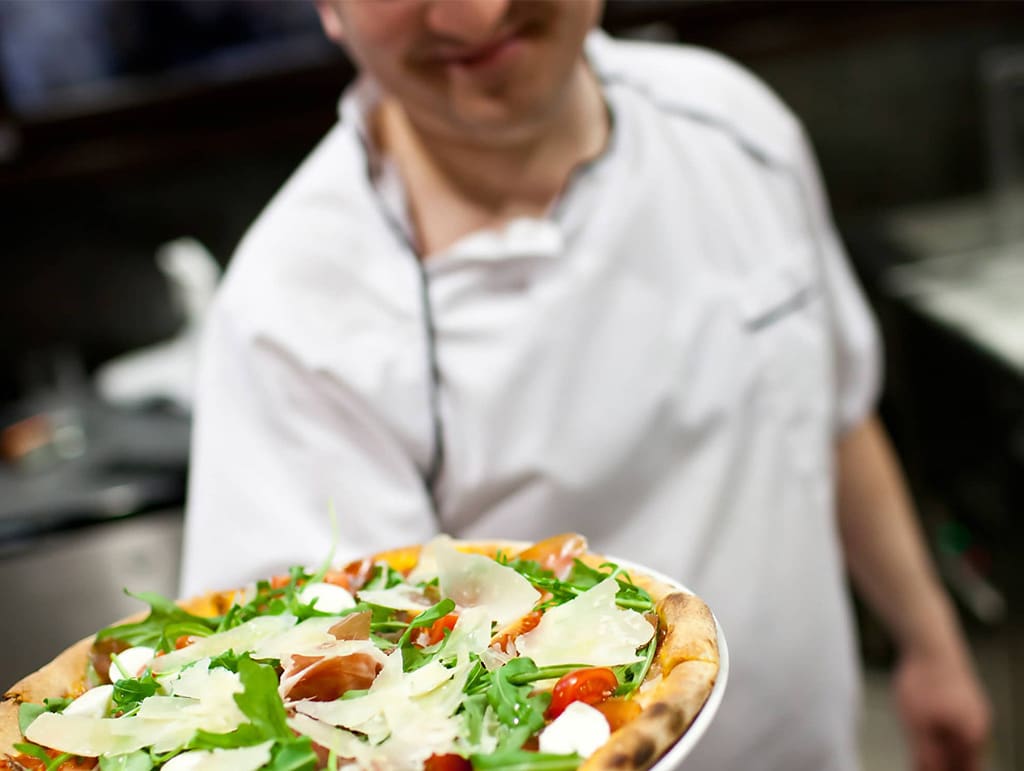 Stefano, Writer
Stefano is a retired pizza chef and the primary writer for Pala Pizza. The better part of his life was spent in front of 900 degree ovens, which is where he obtained over 30 years of experience in pizza making.
We also recently started a Youtube channel where we will be creating quick video reviews of each pizza oven which supplement our in-depth articles.